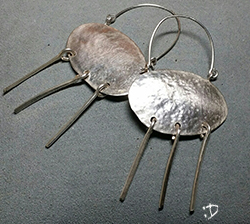 Have you ever noticed how just the right piece of jewelry can make all the difference in the world to your look?
Or how a shiny pair of earrings can brighten your whole face?
Does your favorite ring or bracelet make you smile and feel good when you wear it?
Are you going to a special event and would love to have a "WOW" piece of jewelry to go with your new outfit?
Would you love to have something that you know was made just for you?

ll of my designs are original, one-of-a-kind and inspired by each individual client. Pieces are fabricated from various metals embellished with enamel, gemstones and crystals. All combine to create unique, bespoke pieces of personal wearable art.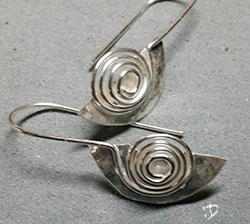 ustom orders are my specialty. Please contact me directly and let me create something special to brighten YOUR life.
Copyright © 2012-2017